Vitality Myst is a natural progression of the Vitality Air brand. We've taken our rejuvenating mountain air and combined it with the tranquility of natural spring water. The result is a remarkable new product that helps skin stay hydrated while refreshing the mind.
Myst sprays serve to naturally refresh the body and mind, and also serve a key role in cosmetics. Vitality Myst is your secret weapon to keep you looking healthy and energized all day.
Think of refreshment. It's crisp, it's cool, and it washes over your body leaving you immediately feeling rejuvenated. We've bottled that experience and put it in your hand.
Our Vitality Myst delivers refreshment in a pure, natural way. By using only Rocky Mountain water and air, we've cut out all chemicals and additives that can plug skins' pores and leave it feeling greasy.
The tranquility of body and mind is essential, and we delivery it in the purest way.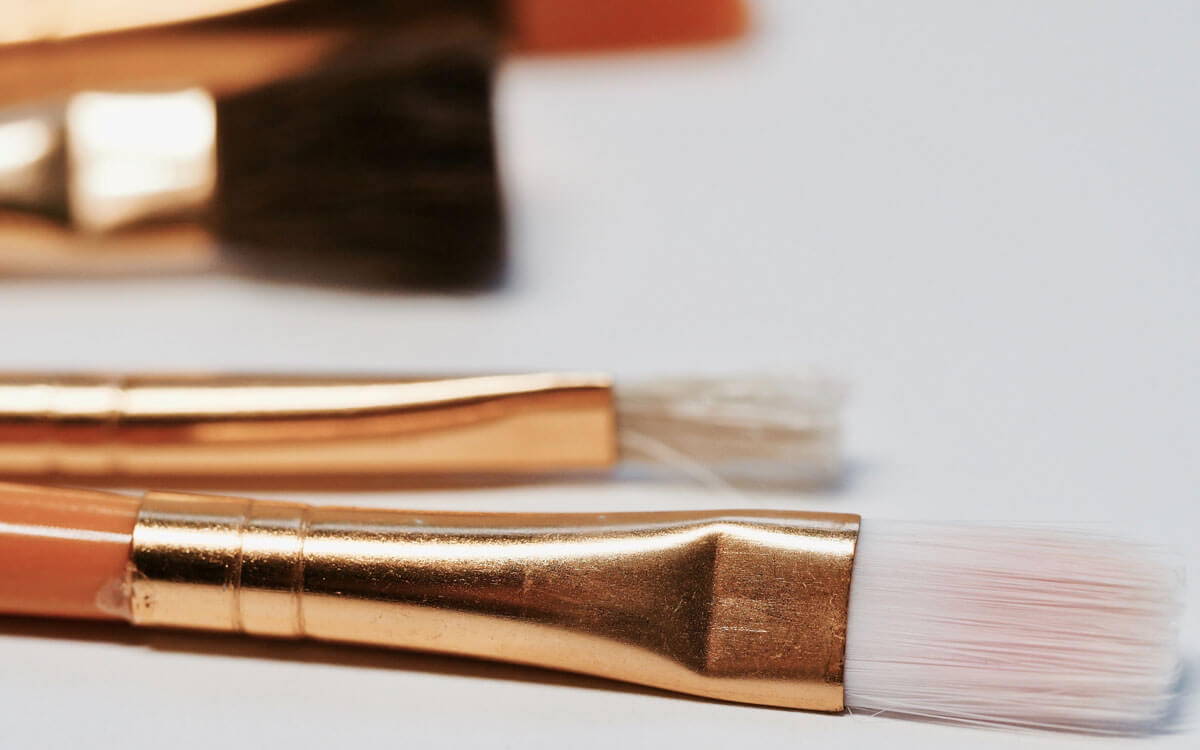 You have two primary concerns with makeup; that it goes on right, and that it comes off clean. The fine spray of Vitality Myst will help set your makeup to give you a healthy, luscious look. When it's time to clean up, our spray will help keep your skin moisturized and comfortable.
The market is becoming filled with sprays and cleansers, but ours offers all the advantages in a pure, natural way. The last thing you need is another chemical or substance packed on your face, so choose a clean, refreshing option.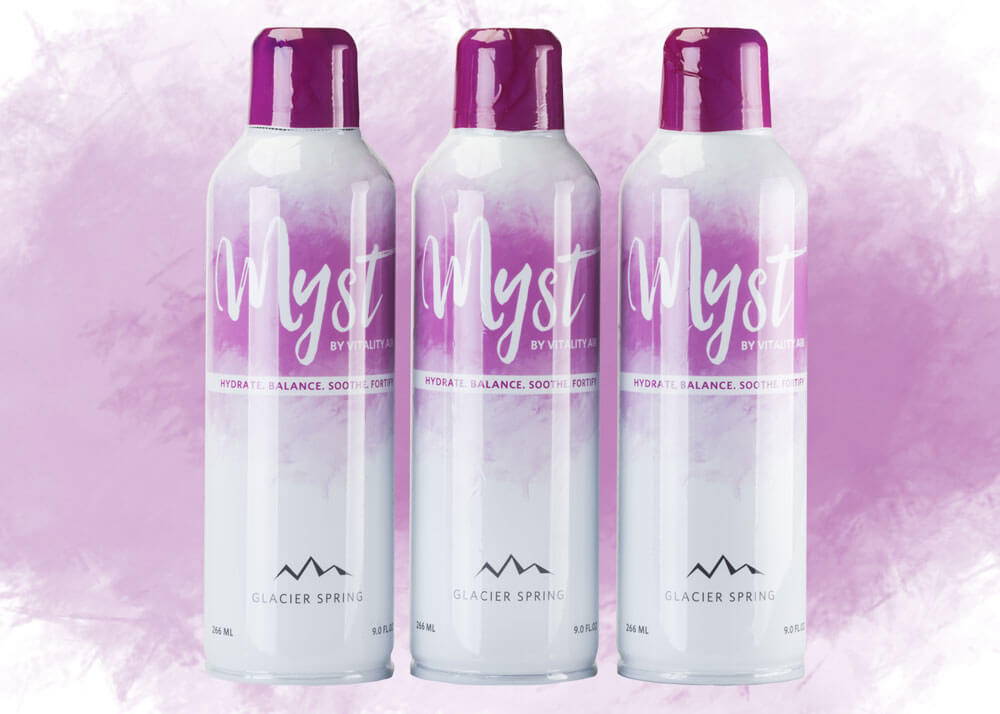 Straight from the source. It doesn't get any fresher than taking the untouched waters of the Rocky Mountain glaciers. We've combined the best air in the world with the best water, making a spray designed to refresh like none other. Easily cut through the heat and stress day with this simply beautiful spray.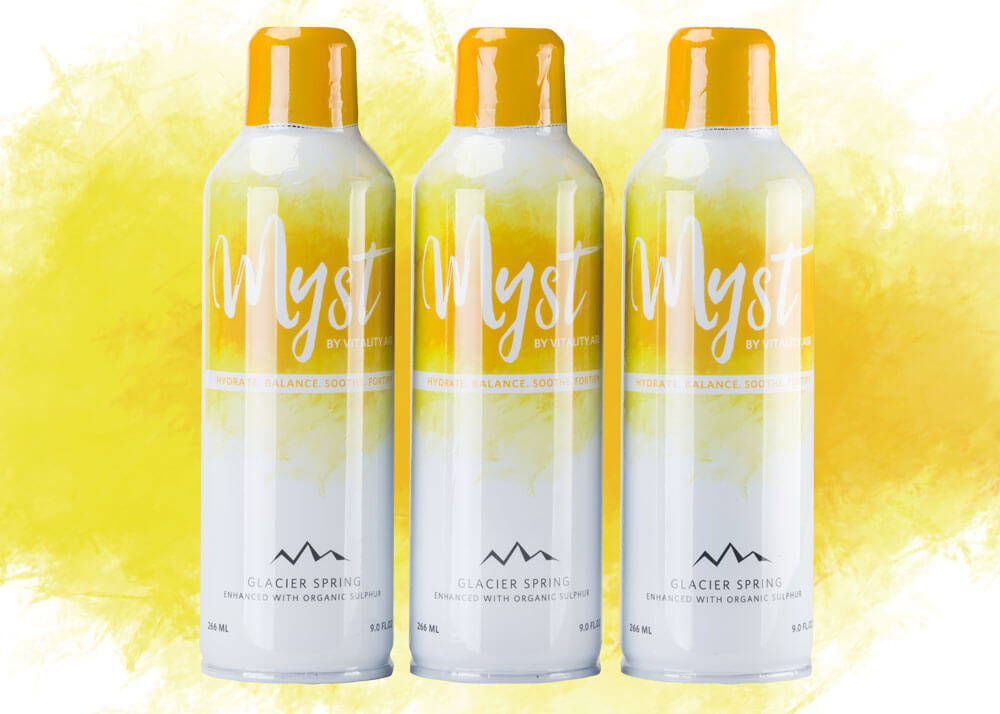 We've been able to blend natural, organic sulphur into our already exquisite Glacier Myst. Millions of guest visit the Sulphur Springs of Banff every year to reap the benefits of this unique mineral water. Now, we've bottled it so you can take these health benefits with you wherever you go.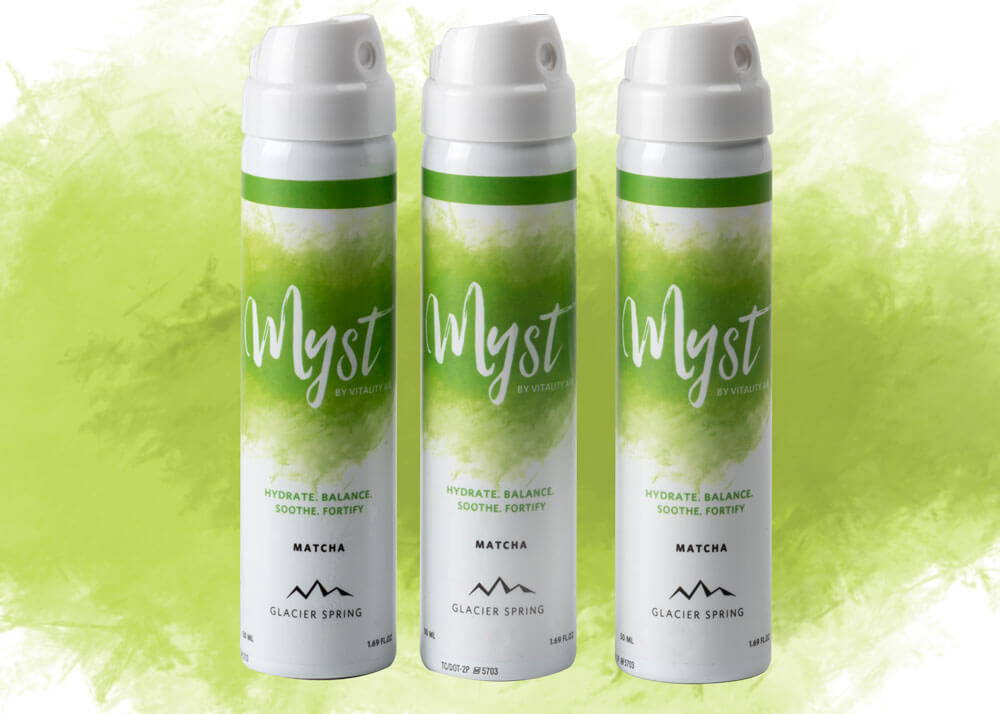 This unique spray is packed with mineral and essential oils that'll lift your mind and body. Though Green tea does wonders, but you might not want to smell like tea all day. So we've sweetened the aroma, giving it a beautiful, inviting scent you'll enjoy.
t's as easy as it appears. High pressure spray propels millions of droplets of glacier spring water using pure mountain air, delivering clean refreshment and hydration with the push of your finger.
If you're using in conjunction with cosmetics, hold Vitality Myst a bit further from your face and lightly spray to help set your makeup. The fine spray will help revive you're look as well, so give yourself a light spray throughout the day to keep looking energized.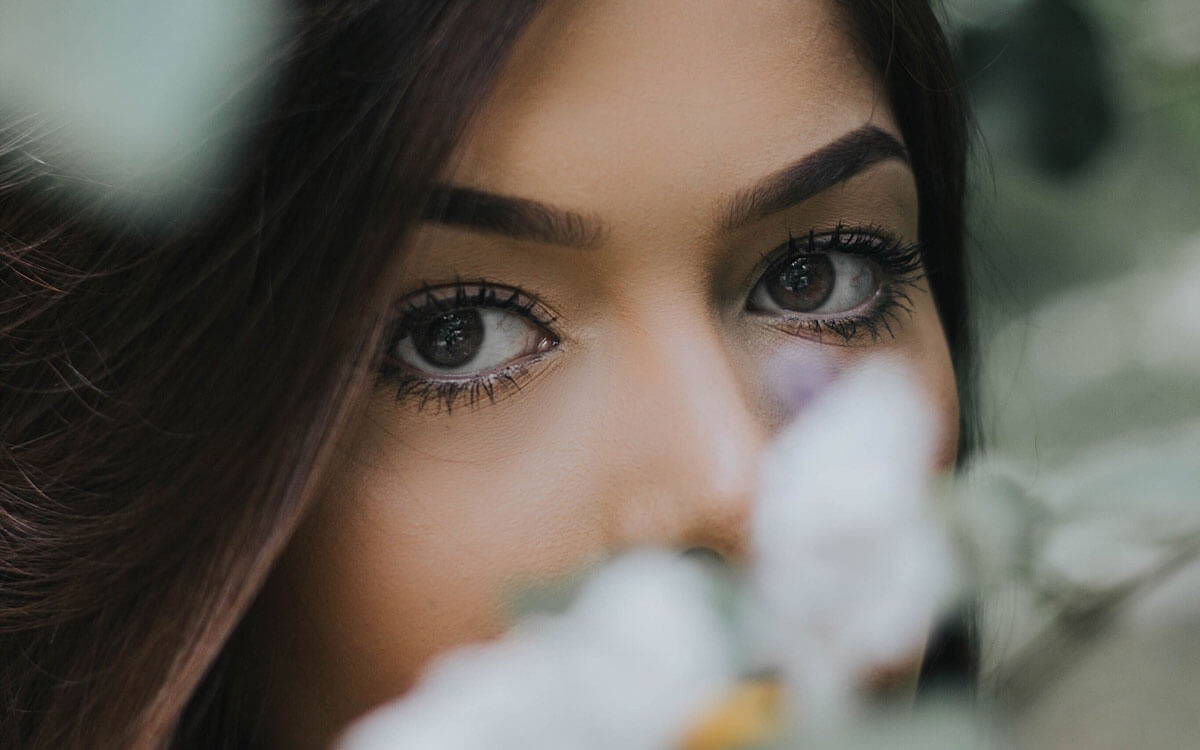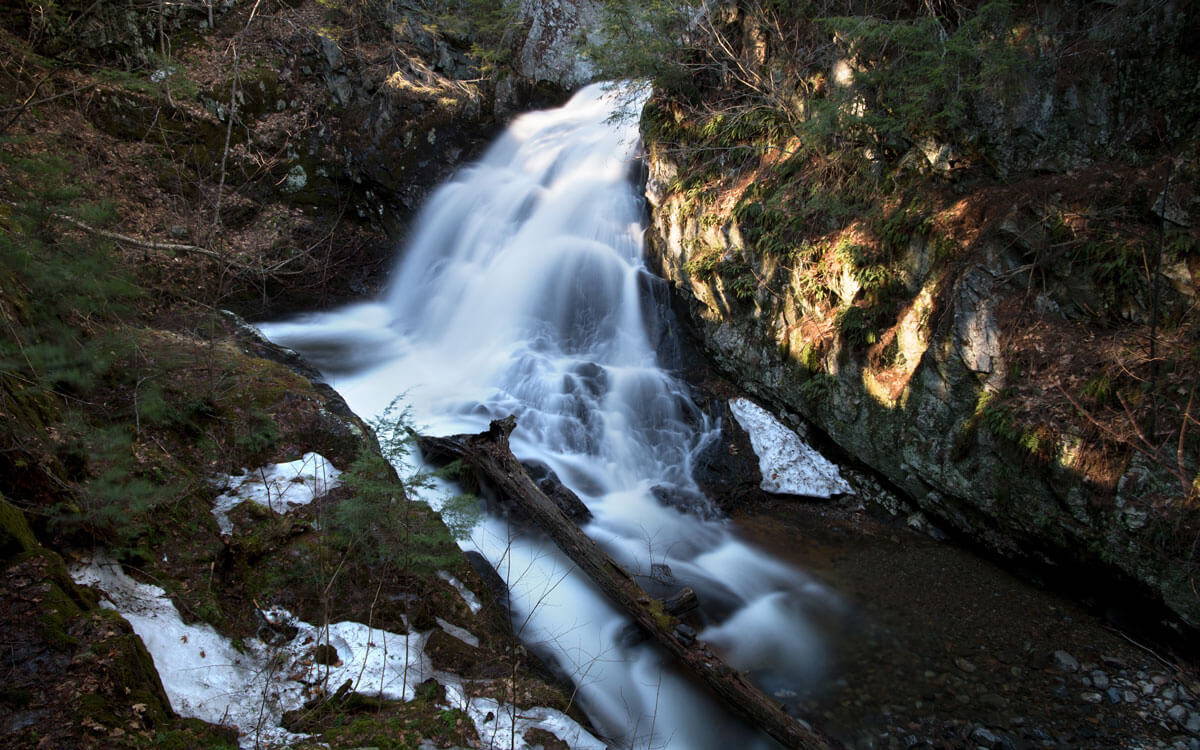 Engineering Natural Products
It seems odd to use terms like engineer and design when talking about natural products, but it's a vital distinction to make. To provide pure air and spring water in a simple, easy to use way requires a sophisticated process.
Just as we collect air with clean compression technology, we source our spring water right from the Rocky Mountains. It requires a complex process to deliver something so simple.
Our goal is to give our customers the easiest path to refreshment. One spray of Vitality Myst and you get the power and purity of Rocky Mountain nature.