We've taken our incredible Rocky Mountain air and purified it to give you high performance oxygen.
The same great Vitality Air quality, now optimized for helping the body recovery and recharge. Perfect for athletes,
recovering smokers, or anyone looking to give their body a boost.
Ready for whatever. Whenever.
This is oxygen like you've never seen before.
Our oxygen is 95% pure, contained within our one piece, brushed aluminum bottle.
Bring it with you wherever you go with any of our two convenient sizes. Whether it's the gym, yoga class, school, or your next competitive event, we have a size to suit your needs.
By inhaling our product briefly for 2 to 3 seconds, you will feel rejuvenated, allowing you to excel and focus at your task at hand. Even if you are recovering from a hard night of partying, staying at your peak athletic performance, maintaining your focus at school, or relaxing and preventing stress; our product will be there when you need it.
Recyclable
All Vitality Air products are recyclable !
Flavoured Oxygen
Our Oxygen comes in different flavours as well. Be sure to check out our Flavored oxygen section!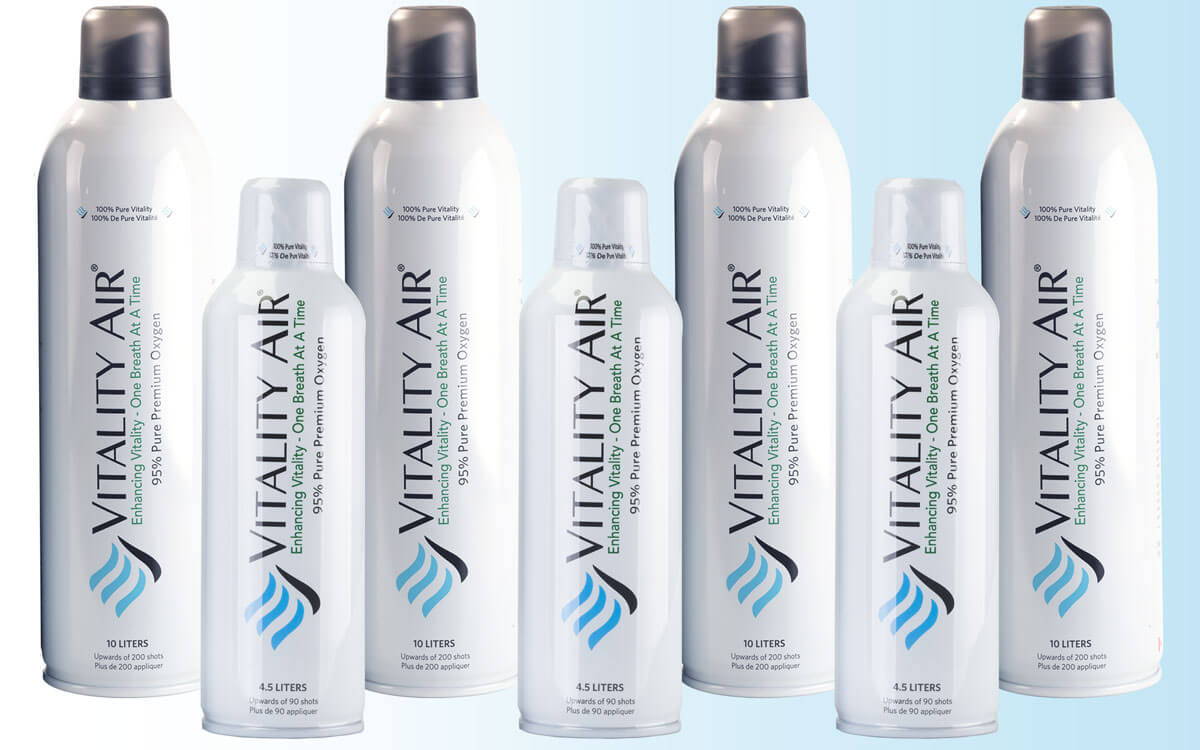 Our 4.5L size allows for ultra portability. Whether you're working the dance floors at the club, or edging it on the slopes 2500 ft above sea level, this 4.5L bottle is perfect for your active lifestyle
Dimensions 
6.7 cm x 23.8 cm x 6.7 cm
Weight 
0.15kg
# of Inhalations 
upwards of 90 one second shots
With upwards of 200 one second shots, our 10L size will keep you fuelled the entire day . Whether you are 1 hour into your workout, studying late into the night for that important exam, or 3.5 hours into that full marathon – our product will be there when you need it most.
This durable aluminum bottle won't quit until its empty – and neither should you!
When it comes to being and feeling your best, there should be no compromise.
Dimensions 
6.7 cm x 23.8 cm x 6.7 cm
Weight 
0.15kg
# of Inhalations 
upwards of 200 one second shots
Now this is just crazy...
we've taken our world-class oxygen to a whole new level.
We've developed a process to infuse our oxygen with some of our favourite flavours.
Place specially designed spray cap near mouth, place finger on top of button
Push down on button, inhale deeply while pure oxygen flows. Repeat steps 2 and 3
Athlete Sponsorship
Athletes understand the importance of a properly fueled body. Our pure oxygen products are focused on helping athletes excel. By giving the body a very pure amount of oxygen, we're seeing runners, MMA fighters, body builders and many other fields utilize oxygen to reach their peak potential.
If you, or someone you know is an athelete, please let us know, we'd love to sponsor them!
Ten Pack of Classic Premium Oxygen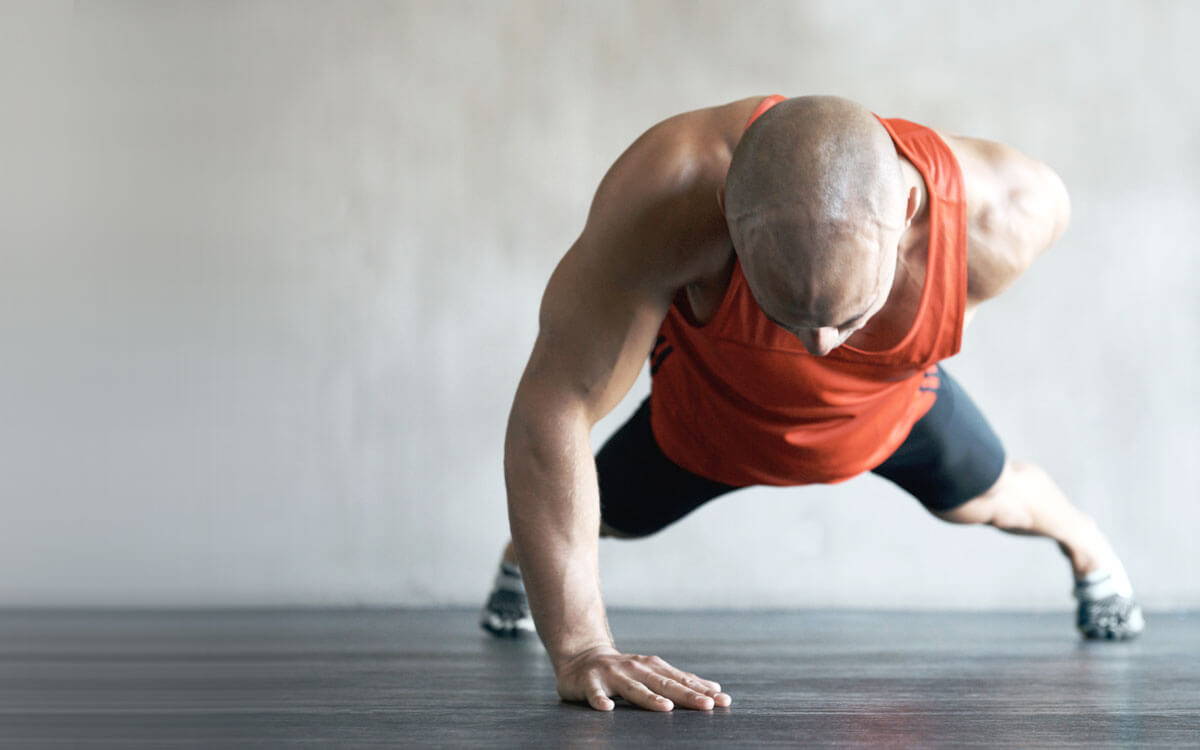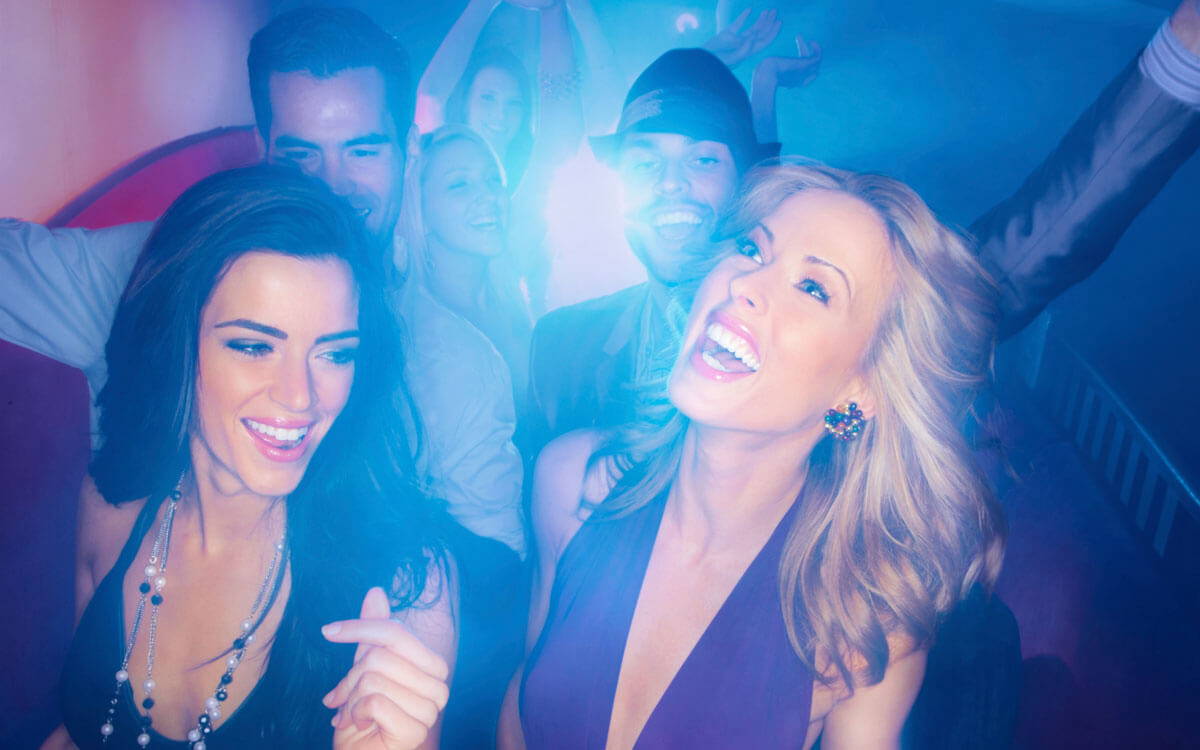 RECOVER FROM PARTYING
We've all experienced the painful effects of a hangover. A hangover is the physical mark of alcohol's effect on your brain. Alcohol constricts the blood vessels in your brain, causing your brain to synthesize oxygen less efficiently. As the alcohol wears off, the result of a hangover is felt – the blood vessels expand, causing your crippling headache. With our product as your wingman, you will no longer be constrained to the confines of the couch. Using shots of oxygen from start to finish during your night of hard partying prevents the hangover before it even happens.
Tri Pack - 4.5L Premium Oxygen
Relax and prevent stress
Stress and anxiety can cripple the strongest of minds. Vitality Air oxygen allows you to relax, reducing your body's response to stress and anxiety. Rapid, short breaths transform into slow, full, calming breaths of air. Breathe a rush of our oxygen, and feel the soothing sensation of stress and anxiety melt away from your body, strengthening your mental vitality.
Twin Pack - Premium 10L Oxygen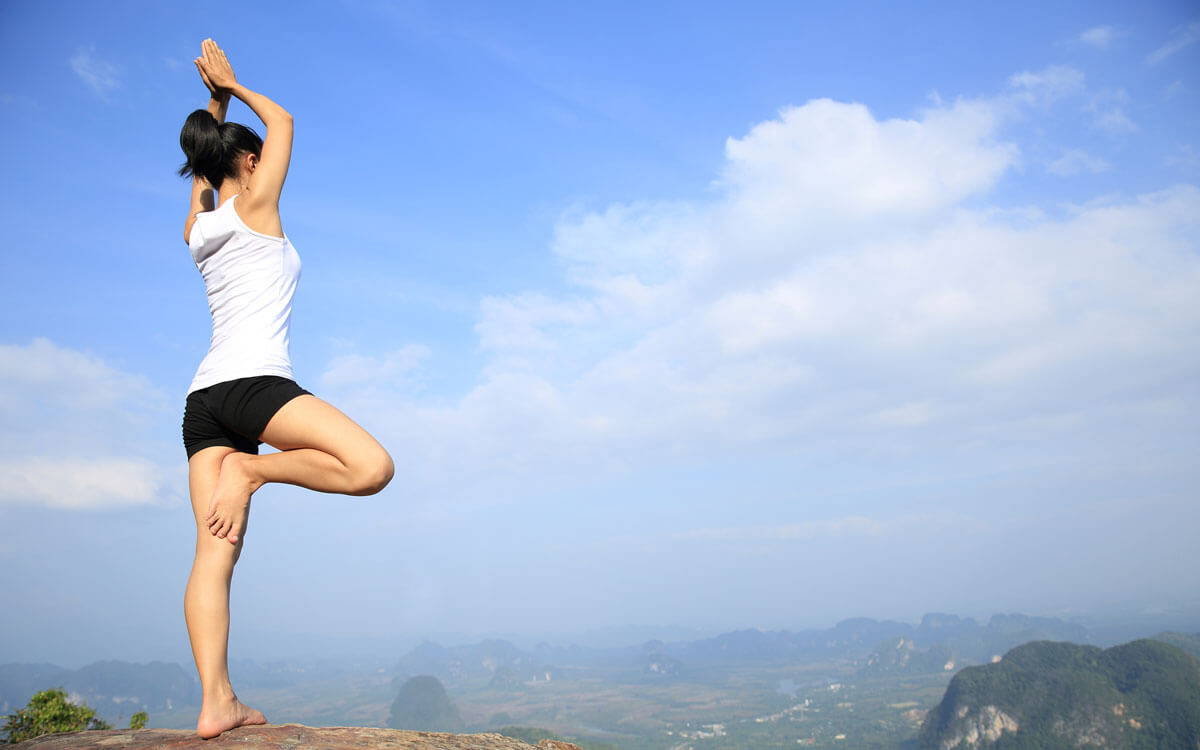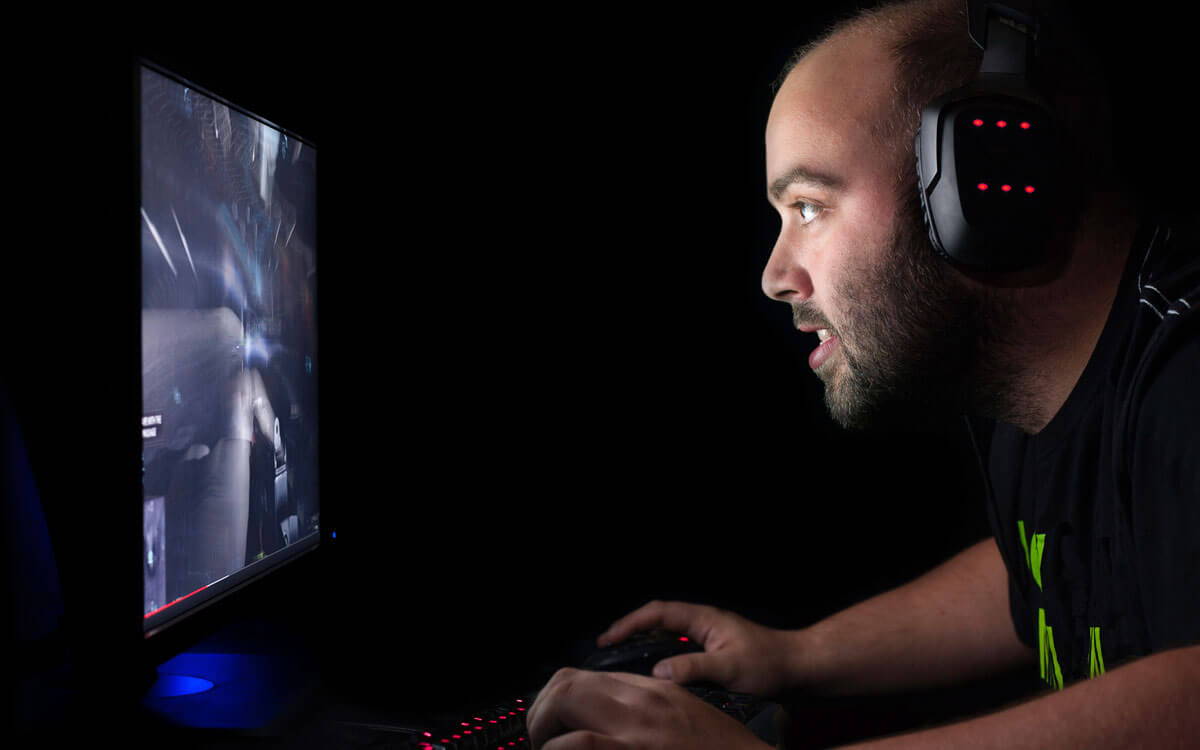 Gaming. The winning difference.
Gaming is a high-intensity sport requiring lightning fast reactions and prolonged concentration. The difference between winning and losing is a matter of quick decisions and awareness. So the question becomes, how do the best succeed? Practice, commitment and using every tool at their disposal. So forget about slamming energy drinks to battle through the fatigue of climbing the leader board.
Five Pack - Premium 10L Oxygen
Keep your endurance going
High endurance sports like skiing, snowboarding, hiking, cycling and running require a continual flow of oxygen to your muscles in order for your body to push itself to peak performance. Supplemental oxygen will fend off cramping & lactic acid build up as you push your body to run the last mile and finish the race. Our lightweight bottle is perfect for sports enthusiasts alike, allowing them to accompany a water bottle for the journey. The one piece lid prevents dust and debris from entering the delivery system, ensuring freshness and purity every time.
Six Pack - Premium 4.5L Oxygen